Luxury G+4+R Building, Nad Al Sheba, Dubai, United Arab Emirates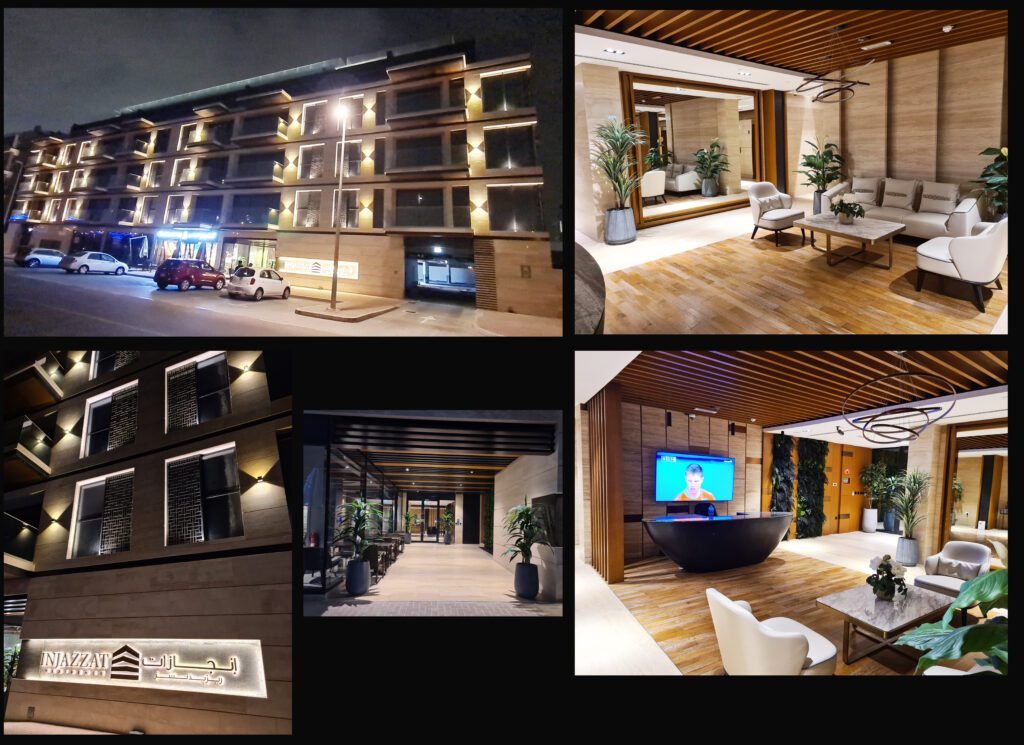 Finished site photos 2021 year.
3D Render view
OVERVIEW
Residential building in Dubai, Meydan area, Sheikh Mohammed Bin Rashid Al Maktoum City, Nad Al Shiba, which entailed both exterior and interior design of retail, entrance lobby/reception, 4 levels consisting of 54 apartments, and entertainment/leisure areas.
Stacked 22m height building, with the series of terraced opening on the façade provide 10,000 square meters of floor space. Each apartment units are with balconies along both north and south facades, providing extensive views and a sense of openness.
The scheme of the building opens up to create a public plaza at the base of the building, with plans to house the retail space and allow residents to rest in the shade or access the building lobbies. Continuing the leisure at the roof level, the lap pool offers views overlooking the city and Burj Khalifa.
The materials are the ingredients that made the Concept Design come to life. The use of materials becomes a "sincere" expression that does not hide imperfections and exposes the robustness of construction stages – beige travertine, black granite, white paint, the assemblage of metals and glass. Whitewashed natural oak for internal doors The result speaks through contrasts between materials, with reflecting lights and shadows that depend on the season and moment of the day. Parking spaces total 63.
Apartment units: 1BHK, area: 78,65 sqmt; 2BHK, area:125 – 132,20 sqm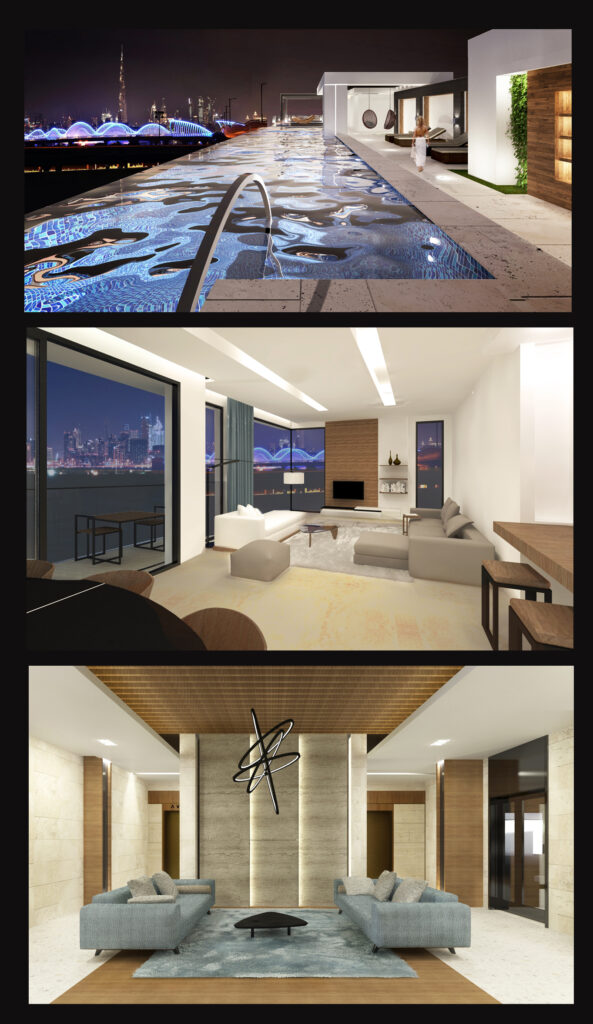 Model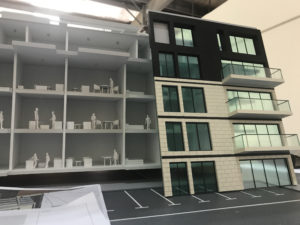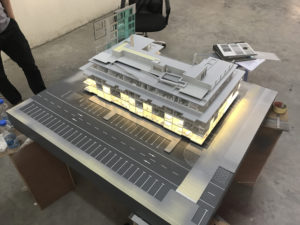 Key facts:
Name: Meydan Residential Building
Scope: concept, schematic, 3D model, detail design (tender drawings)- Architecture design+ interiors
Client: In Jazzat real estate
Size: total built-up area 10,000.16 sqm
Location: Nad al Sheba, Dubai, UAE
Status: under construction
Designed at Pandre Special Architecture (2017 year)