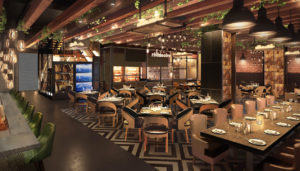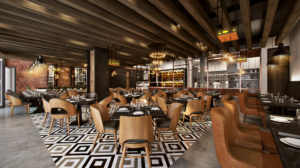 First floor view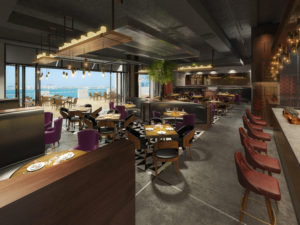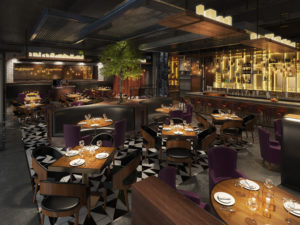 Second floor view
OVERVIEW
Rotisserie restaurant is the part of The Point project- Nakheel developer project which will be a scenic, relaxed retail and entertainment destination at  the top of Palm Jumeirah island just across the bay from Atlantis, the Palm.
A 1.5km promenade with 150 restaurants and retail outlets for seafront dinning and shopping.
Rotisserie restaurant- Unique fine dining concept in Dubai. The restaurant offers diners shared dishes of the finest Norwegian king crab and 2 kilo cuts of steak.
Our client was originally inspired by the communal meals served in rustic huts to the Norwegian fishermen who catch the king crabs. We softened the interior with rows of softly lit rustic candle chandeliers and ornate candelabras dotted along the tables.
The restaurant features few massive tables, each one a thick slab of oak measuring 6 metres in length. Diners are surrounded by dramatically lit tanks housing the live king crabs, fridges with large cuts of steak, wine cellars and an open kitchen.
Design +Layout
We designed 2 floors of the restaurant and terrace with loose furniture in Open Outdoor Seating Area.
Shopfronts glazing is a curtain walls which we designed with aluminum framed double glazed – fixed panels and operable panels/ sliding-folding glass door. Storefront Material is Factory back painted tempered glass.
Ceiling materials and finishes are non-combustible and with fire rating according to BS standard. Signage materials and finishes -Cut metal letters with projected illumination on graphic storefront extension.
Ground floor furniture layout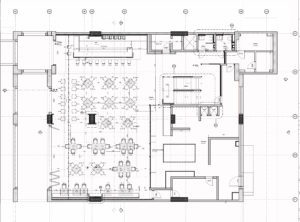 First floor furniture layout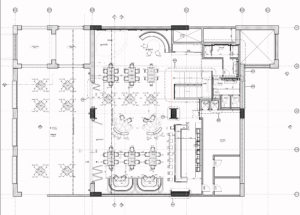 Sectional elevations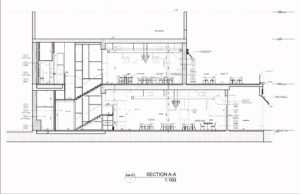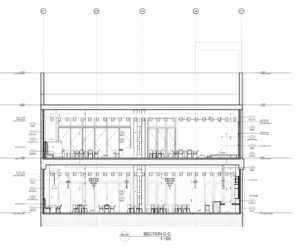 Kings crab tank and meat aging cabinet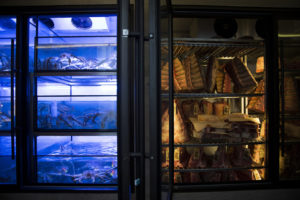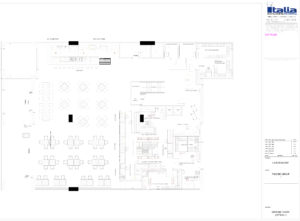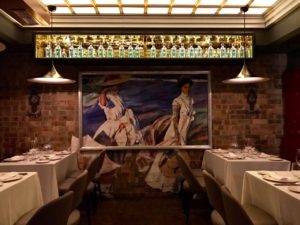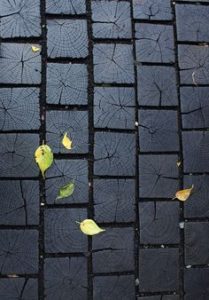 Lighting
Track lighting is 1000 mm in length.Ceiling materials and finishes are non-combustible and with fire rating according to BS standard.
All light sources including lamps for direct use (down lights, track Lights, soffit lights, etc.) and indirect use (cove, sconce, etc.) are shielded from view.
Ambient Lighting- All light fixtures are glare-free with light source not visible from the outside, LED type lighting fixtures, Recessed down lights is used in the design control zone
.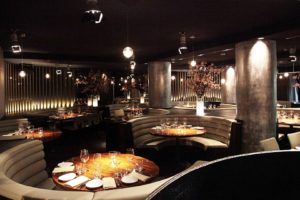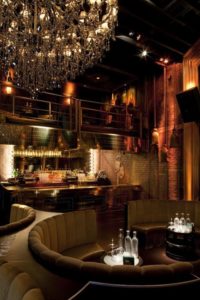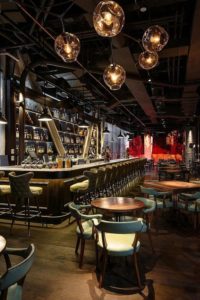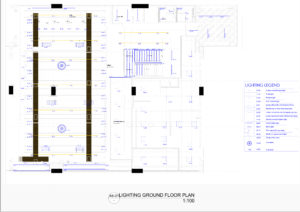 Materials
Stainless steel mash screen,  Copper for the frame work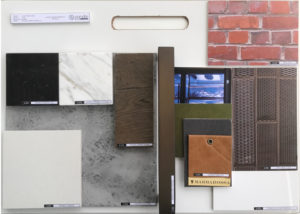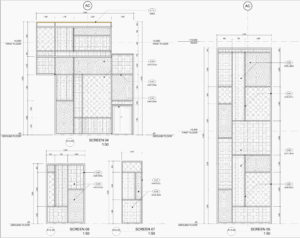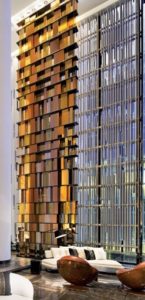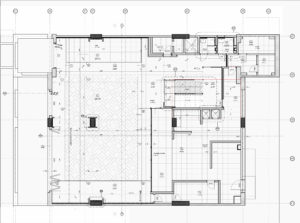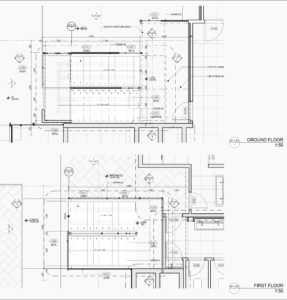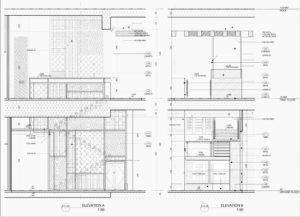 Interior Elements are Hardwood, Ceramic tiles, porcelain.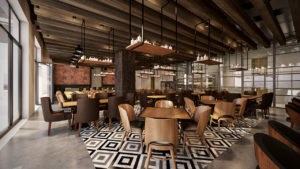 Bathroom elevations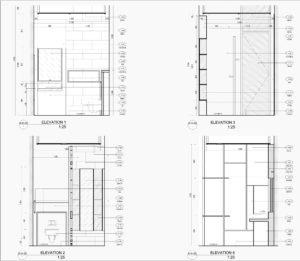 Construction site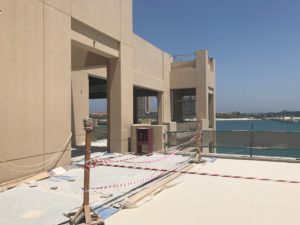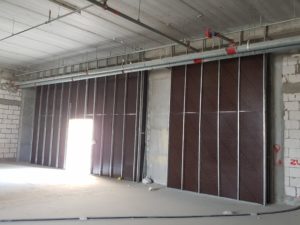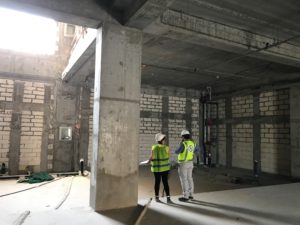 Key Facts:
Name: Rotisserie restaurant
Scope: concept design, schematic design, 3D model, detail design, tender drawings
Developer: Nakheel developer Dubai, The Point project.
Size: 2 floors – 450 sqmt
Location: Palm Jumeirah island, Dubai, UAE
Status: under construction
Team: Mark, Marijana , John, Maria; Designed at PSA (2017 year)