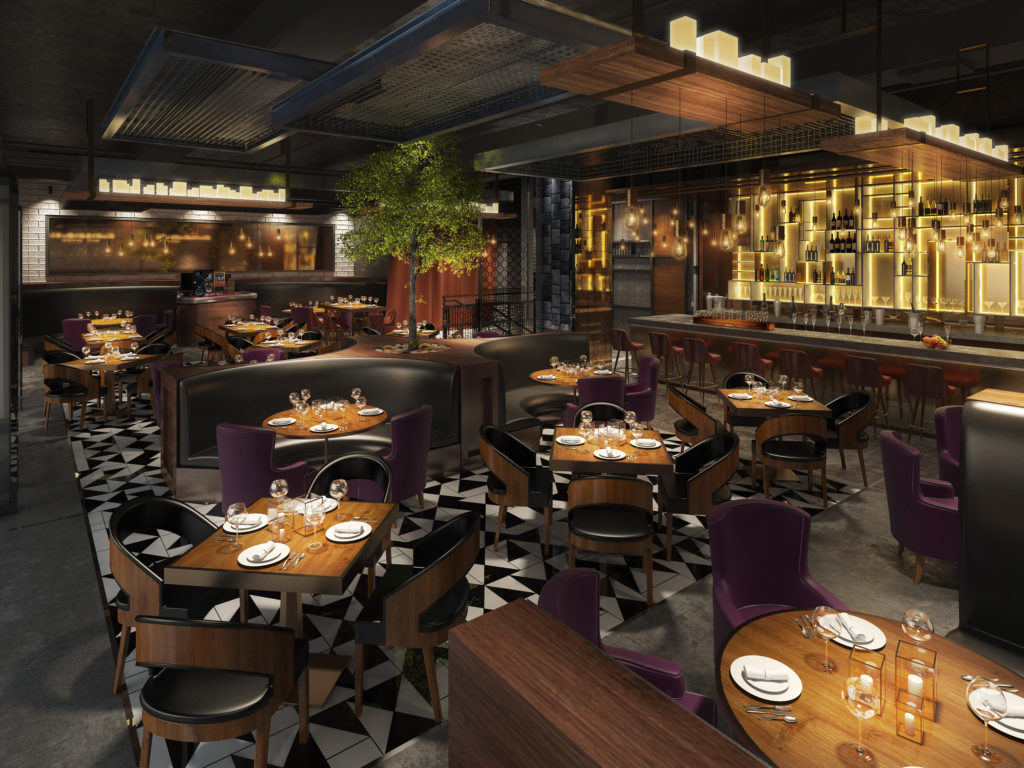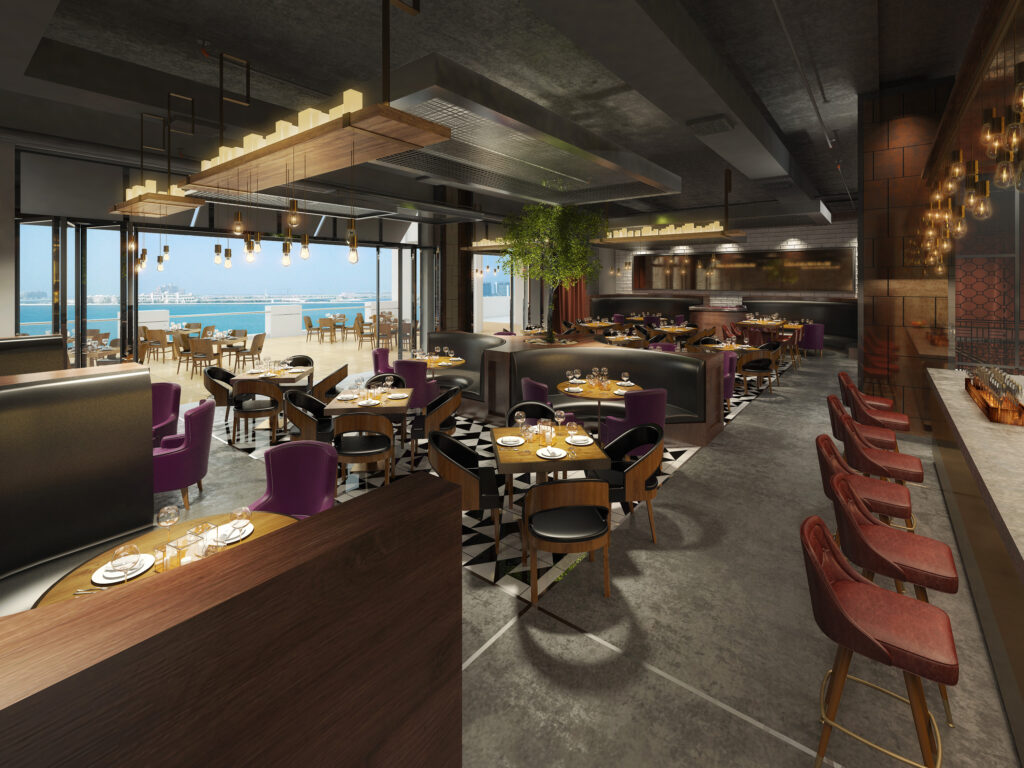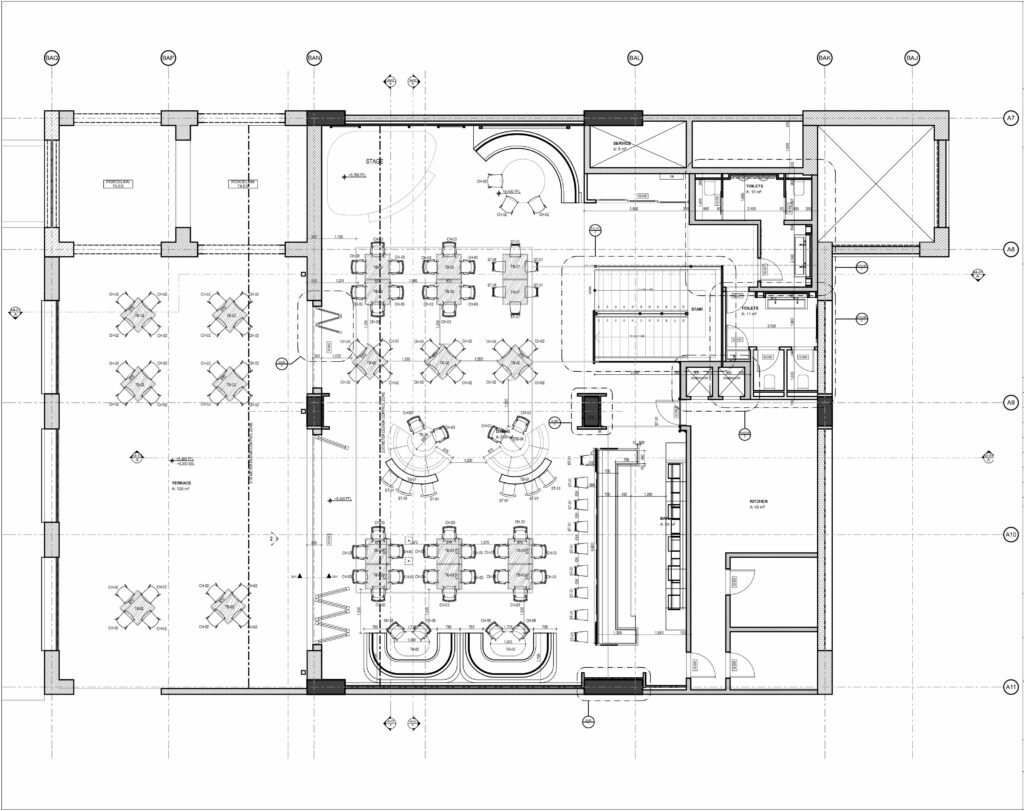 The Rotisserie restaurant, Palm Jumeirah island, Dubai, UAE
OVERVIEW
The native architecture comes to the forefront with a specific layout design of the softened interior with exposed Rotissoire Kitchen, at a ground floor with a framework out of the Copper and stainless steel mesh screen. Everything happens here in an open home format. Opposite there is a guest seating area where you can better feel the atmosphere and watch the processes of making the fresh-roasted Chicken.
This is also the center of life at the ground floor, the fully open kitchen, separated from the guests by an extended contact counter, enveloping two columns clad out of burnt reclaimed wood, charred squares black color, turning smoothly into a four-meter communal table.
All furniture and accessories in the restaurant were created according to the design project – it is maintained in one direction, carries a light shade of vintage, remaining quite complex and sophisticated. For the flooring, we used concrete and black and white porcelain tiles.
Continuity is an important part of the interior concept, its principle, that's why on the First floor we used the same materials to reflect its concept, with exposed ceilings and rustic candle chandeliers.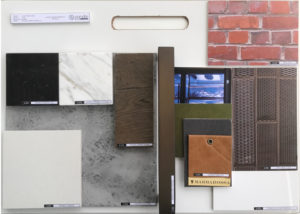 Construction site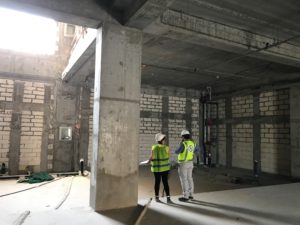 Key Facts:
Name: Rotisserie restaurant
Scope: Concept design, schematic design, 3D model, detail design, tender documentation.
Developer: Nakheel developer Dubai, The Point project.
Size: 2 floors – 450 sqm
Location: Palm Jumeirah island, Dubai, UAE
Status: under construction
Designed at Pandre Special Architecture (2017 year)