Marijana Beric is a Senior architect experienced in residential, hospitality, industrial and entertainment projects with wide geographical scope, including Europe, Asia and Middle East. Her interests include architectural, interior design and urban development. Currently she is based in Dubai, UAE.
Marijana gain Master degree (M.Arch.) from the Belgrade Faculty of Architecture in 2008. From 2010 to 2012 Marijana attended the Postgraduate degree program at UPC-University of Cataluña, Barcelona, Spain, with her focus on Urban management and Architecture.
Her experience in residential/urban architecture includes a contemporary residential building project in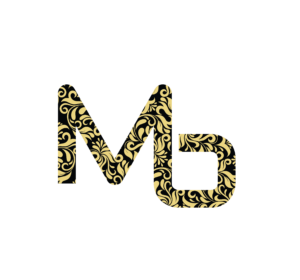 Athens (Greece), resulting from an awarded design in a highly contested multinational process, and, more recently, design of a residential building in Dubai (Meydan area, Sheikh Mohammed Bin Rashid Al Maktoum city) which entailed both exterior and interior design of retail, entrance lobby / reception, 4 levels consisting of 54 apartments, and entertainment/leisure areas.  Finally, her experience includes urban and landscape competition design work on several projects in Spain and Italy – Caldetes landscape design (awarded 1st prize from Government of Barcelona), Collserola (competition finalist) in Barcelona, Spain and Wine yard re-development in Solicchiata, Catania , Italy.
From 2013 Marijana was part of the Raffles Design University (Singapore based educational institution) in Mumbai, India, as a Teacher of Architecture/ interior design. She Develop appropriate assessments and examine projects, providing support and guidance on academic issues and act as a Personal Tutor to students.
In terms of hospitality architecture, most notably, she was in charge of full scope of work on the Sea Princess Hotel in Mumbai, India, including initial concept , refinement of design details through iterative process with the client, project team leadership, and full project management of the construction work. In addition, her portfolio includes Le Meridian Hotel (Ahemedabad, India), a project marked by innovative organic sustainable approach to building design, Le Rottiserie Restaurant (Palm Jumeirah Island, Dubai), Andalusian Restaurant (Jebel Ali Recreation Zone, Dubai) , where she was in leading positions and in charge of concept development, detailed design and client relationship management.
Industrial and Entertainment work include conceptualization, detailed design, client relationship, project management and leadership in several projects in Middle East: Jumble indoor amusement park in Dubai, Family Entertainment Center (FEC) in Dilmunia Island Shopping Mall in Kingdom of Bahrein (four themed floors), Jebel Ali Free Zone Industrial Logistic Hub and Ashley Furniture Industrial Building in Dubai.
Skilled in Sustainable design, Building Information Modeling (BIM) ArchiCAD, Revit, Design Development, Documentation, Quality assurance, Consultant Coordination, Management, Resources Planning, Communication.
نبذة عني:
بدأت رحلتي مع تعلم التصميم المعماري والديكور في بلدي الأم صربيا منذ السنوات الأولى من الدراسة وحتى بعد تخرجي بدرجة البكالوريوس من جامعة المعمار ببلغراد. بعدها استمرت دراستي حتى حصلت على دبلومة الدراسات العليا في مجال الإدارة الحضرية والتخطيط المعماري من جامعة البوليتكنيك في برشلونة، اسبانيا.
أما عن مسيرتي المهنية، فبدأت في بلغراد، من خلال تصميمي للقليل من المباني والتصميمات الداخلية للوحدات السكنية وبالتعاون مع استوديو e-so-tech& edf القائم بباريس، كما عملت في بعض المشاريع لصالح كليرمون فيران، بفرنسا وقبل إنتقالي بعدها لأسبانيا حيث حصلت على منحة دراسية من الحكومة الصربية.
في أسبانيا، وأثناء دراستي للماجيستير(الماستر)، عملت مع البروفيسير جوردي بيلمونفي ببعض المشاريع المتعلقة بالعمارة الداخليه ولصالح إستوديو b2barquitectes. شغفي للتصميم المعماري دفعني للسفر بعد ذلك مرة أخري ولكن هذه المرة إلى الشرق، تحديدا آسيا. هناك تعلمت العديد من الممارسات المعمارية والتي كانت في البدايه تعد تحديا صعبا لي، فقد سعيت دائما لتوظيف خبرتي المعمارية من أجل تطوير حلول تخدم المجتمعات ولإيجاد مكان أفضل للمعيشة.
رحلتي في اليابان وجنوب شرق آسيا توقفت لفترة ليست بالقصيرة بالهند. ففي مدينة بومباي، عملت كمحاضرة للعمارة الداخلية والتصميم بمعهد رافلز الشهير. كما صممت العمارة الداخلية لبعض الوحدات السكنية في مدينة بومباي، إلى جانب التخطيط الحضري لمشاريع أخرى في أنحاء مختلفه في الهند. شغفي للهندسة المعمارية والتصميم دفعني للإنتقال بعدها إلى الإمارات العربية المتحدة (دبي تحديدًا). ففيها أتيحت لي الفرصة لتصميم مختلف الأشياء، فمن التصميمات الصغيرة لقطع الأثاث وخزانات الغرف، إلى التصميمات المعمارية والهياكل الصلبة. فبداية من مشاركتي في تصميم مشروع مطعم Le Rotisserie الفرنسي في الجميرة بمساحة ٤٥٠ مترا إلى مشاركتي في مشاريع كبيرة بمساحة تتعدى الـ ١٠ آلاف متر مربع كتصميم وحدات «جي+٤+روف» في منطقة ميدان الشهيرة وحديقة الملاهي الداخلية بمشروع JAFZA. هذا وقد عملت أيضًا في مشاريع أخرى في منطقة الخليج العربي كمشروع المركز الترفيهي العائلي القائم بجزيرة دلمونيا في مملكة البحرين . تصميماتي تتميز بالعملية وليس التعقيد، فحبي للعمارة الداخلية والتصميم يدفعني دائما لإكتشاف وتعلم كل ما هو جديد في اي مكان، وتحت اي ظروف وحبي للسفر والتعايش مع الثقافات المختلفة يساعدني دائمًا للعمل كعضو فعال ونشط في أي فريق معماري.