Azerbaijan – Baku &Caucasus mountains Quba district
Azerbaijan – Baku &Caucasus mountains Quba district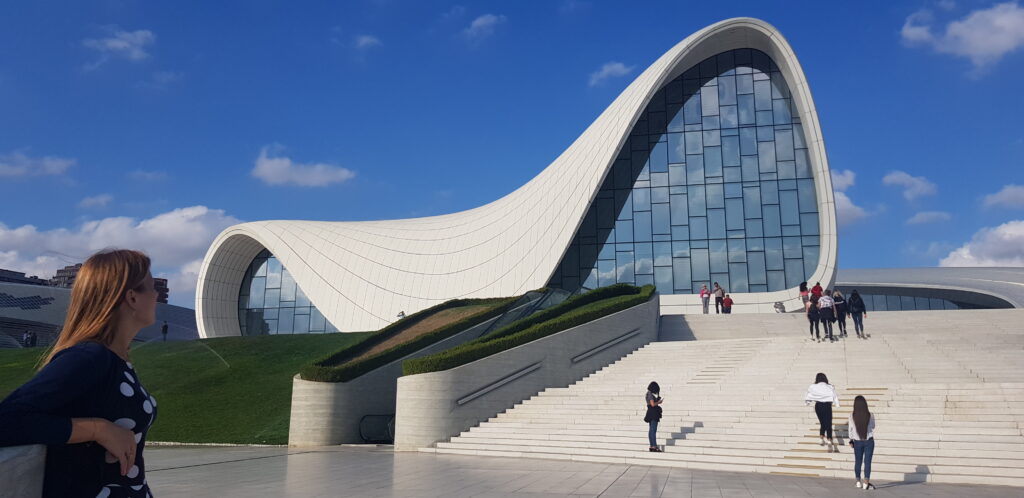 The Heydar Aliyev Center represents a fluid form that emerges by the folding of the landscape's natural topography and by the wrapping of individual functions of the Center.
All functions of the Center, together with entrances, are represented by folds in a single continuous surface.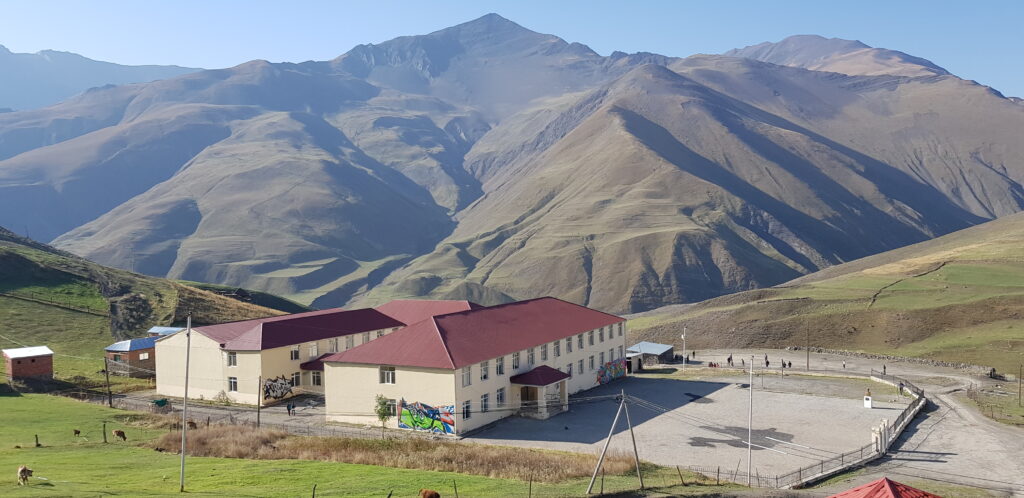 Flame Towers the height of the tallest tower is 182 m (597 ft).
Towers representing flames symbolize fire as a sign of Ahura Mazda in Zoroastrianism by Azerbaijanis and Azerbaijan as a birthplace for the prophet Zoroaster.
HOK was the architect for the project, DIA Holdings served as the design-build contractor, and Hill International provided project management.
Xinaluq – Europe's Highest Village
"Five-fingered mountains" overlooking the Caspian Sea. The history of the Juma Mosque, the area's most distinct historic building, as well as the old carpet workshop to learn about the traditional carpet-making customs and see the process in action.
Eternal fire, also known as the Fire Temple; a pilgrimage and philosophical center of Zoroastrians from India who were involved in trade with the Caspian area. The city is an interesting blend of modern cosmopolitan amongst old soviet character – a chaotic meeting of East and West.